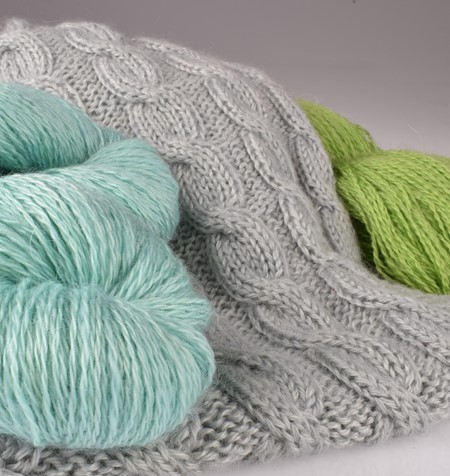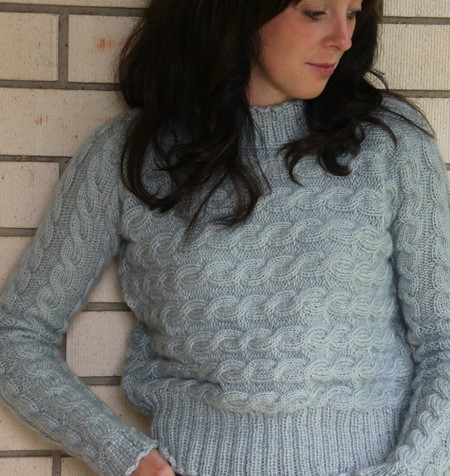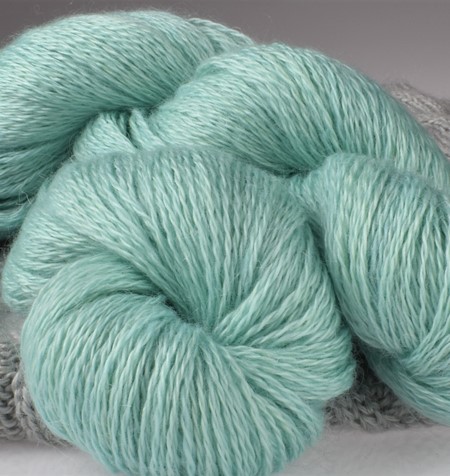 Reviews
There are currently no reviews for this product. If you'd like to be the first to leave a review, please purchase this product.
write a review
80% Mohair & 20% Merino Wool 5 ply
A yarn which will produce a fine fabric garment but with more structure than the 100% Kid Mohair yarn. Endless possibilities with the ability to double the yarn and use colour combinations. Or keep it simple and knit/ crochet a classic garment destined to become a favourite. Sport weight. Garment shown uses the yarn doubled. 
Garment shown is Urban Pullover in Silver using the yarn doubled
Hand wash only see Care Advice
{{wishlistButton.Text}}
View Patterns for 80% Mohair & 20% Merino Wool 5 ply
Yardage
100gms = 375 metres or 410 yards
Recommended Needle Size
3.25mm to 3.75mm (US 3 to 5 or UK 10 to 9)
Gauge
24 stitches to 10cm or 4 inches in stockinette stitch using 3.25mm needles
5ply 100gm {{currencySymbol}}{{'34.00' * conversionRate | number: 2}}
5ply 50gm {{currencySymbol}}{{'19.00' * conversionRate | number: 2}}
5ply 25gm {{currencySymbol}}{{'12' * conversionRate | number: 2}}
5ply Cone - 300gms {{currencySymbol}}{{'97.00' * conversionRate | number: 2}}
Items you have already purchased