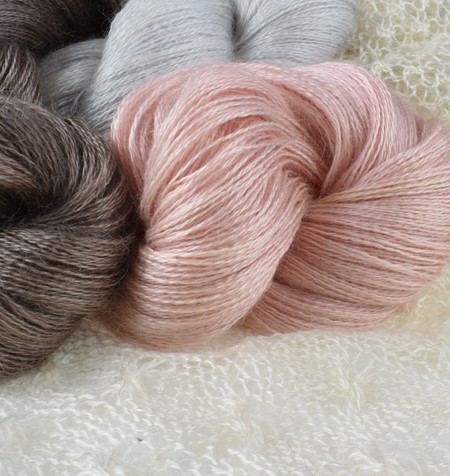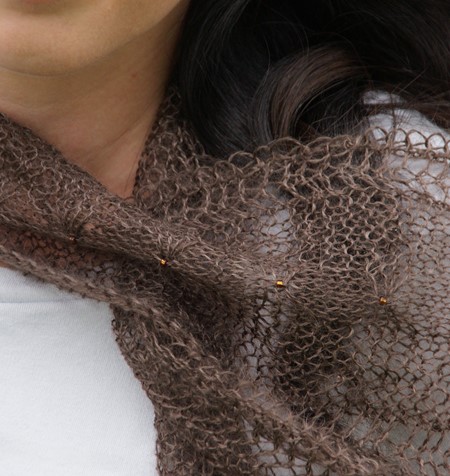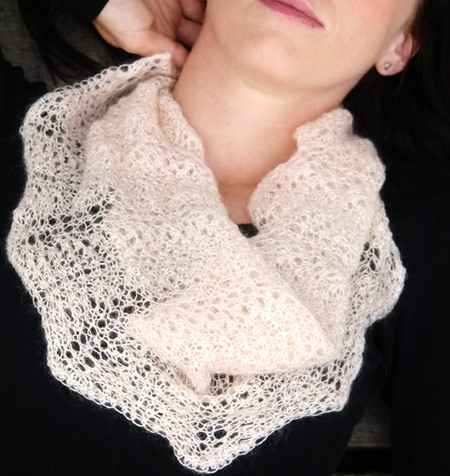 Reviews
There are currently no reviews for this product. If you'd like to be the first to leave a review, please purchase this product.
write a review
100% Kid Mohair 2 ply Lace
The feel is Soft and Luxurious. The look is Shimmering and Sensual. The colours are Lustrous and Vibrant, This is 100% Kid Mohair at its best. Exquisite and yet durable, mohair is known as the diamond fibre. We do not brush our yarns. This is to allow the mohair to show the sheen and colour better. Our 100% Kid mohair 2ply is ideal for lace knit and crocheting. Fine Scarves and Whisper weight shawls. 
Garments shows are Butterflies Scarf in Brown and Powder Puff Cowl in Tea Rose Pink
Hand Wash Only - See Care Advice
{{wishlistButton.Text}}
View Patterns for 100% Kid Mohair 2 ply Lace
Yardage
100gms = 750 metres or 820 yards
Recommended Needle / Hook size
3.75mm (US 5 or UK 9) needles for lacework
Gauge
stitches to 10cm or 4 inches in stockinette stitch
2ply 100gm {{currencySymbol}}{{'55.00' * conversionRate | number: 2}}
2ply 50gm {{currencySymbol}}{{'31.00' * conversionRate | number: 2}}
2ply 25gm {{currencySymbol}}{{'17.00' * conversionRate | number: 2}}
2ply Cone - 300gms {{currencySymbol}}{{'155.00' * conversionRate | number: 2}}
Items you have already purchased