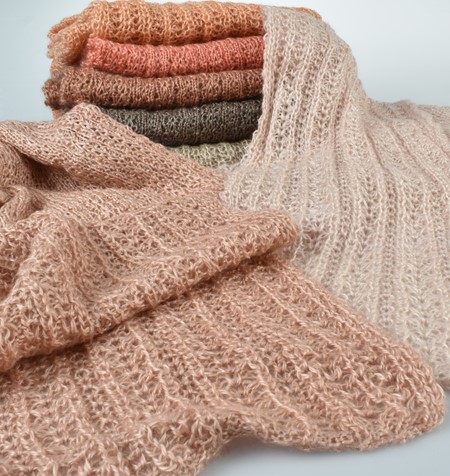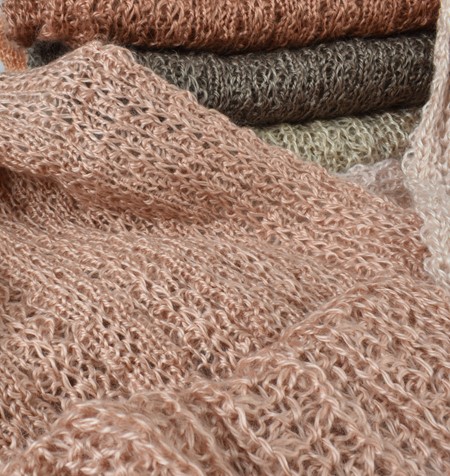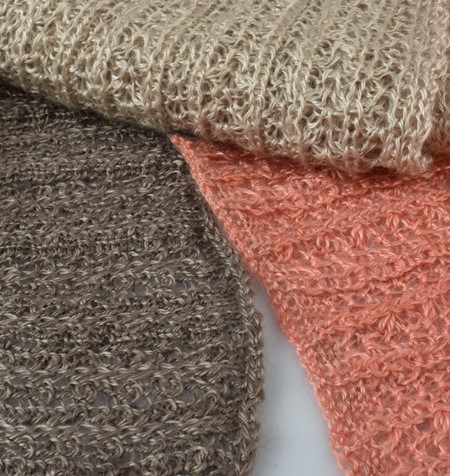 Sizing
Technical Information
Care
Reviews
1350mm x 200mm.  Size may vary slightly
138 gms
Made from 100% Kid Mohair. 
Hand wash only in approved detergent.  Shape.  Dry flat in shade.
There are currently no reviews for this product. If you'd like to be the first to leave a review, please purchase this product.
write a review
Scarf Style 0903
Soft and warm
100% Kid Mohair.  Beautiful colours to brighten your winter.
Patterned both sides, Simple edging. No tassels
If you wish to compare colours prior to selecting, please go to Colour chart,  Select colours and scroll to bottom of page
{{wishlistButton.Text}}
Price {{currencySymbol}}{{convertPrice(135.00) | number : 2}}