We're sorry, there's currently a delay on this product.  It means that we are currently spinning more of the natural yarn / cord or are about to start the spinning process.  You can still purchase this item, however there will be a delay in shipping it to you.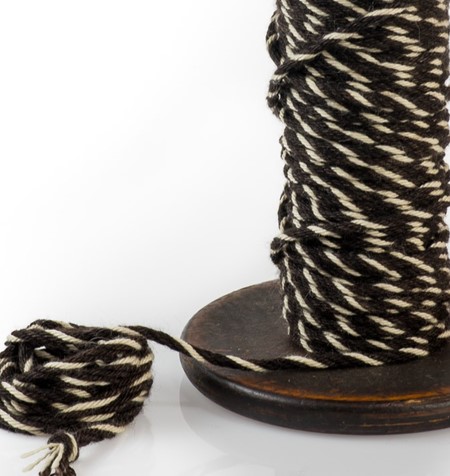 MIX 1
Natural, 3 x Brown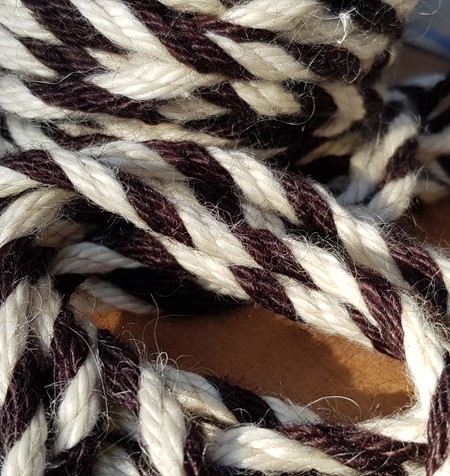 MIX 3
2 x Natural + 2 Brown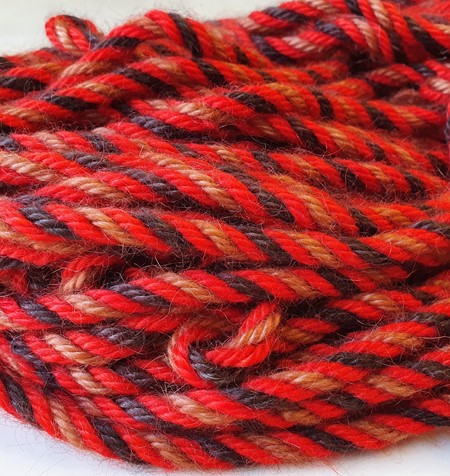 MIX 4
Pale Burnt Sienna, Scarlet Red, Brown, Scarlet Red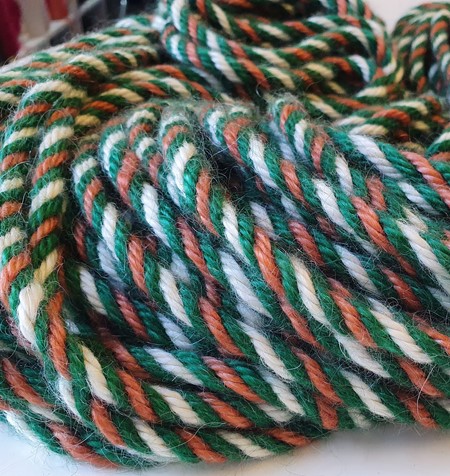 MIX 5
Pale Burnt Sienna, Moss, Natural, Moss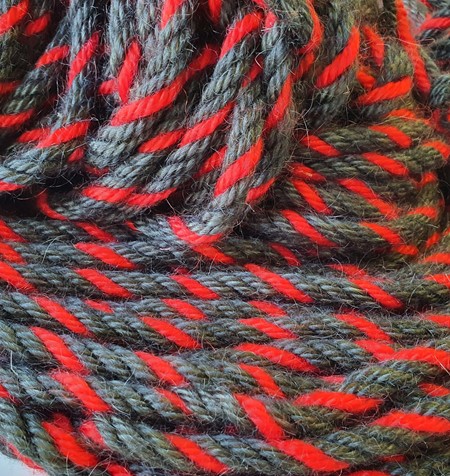 MIX 6
Scarlet Red + 3 Dark Olive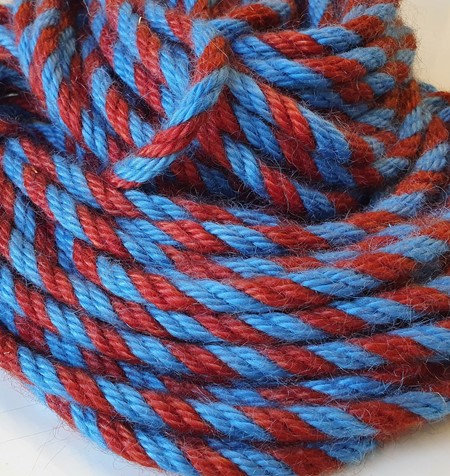 MIX 7
2 Azure Blue & 2 Copper
Cinch Cord - Multi
We have a selection of Multi coloured 16ply cord on hand.
For the range of other colours available in Cinch cord see the following
For natural and colours in the thinner Detailing cord to use with this cord  see
{{wishlistButton.Text}}
66 metres or 72 yards = 1 kg or 35 oz
1 kg (kilogram) = 2.20462 pounds
1 metre = 15 gms or .53 oz
1 metre = 1 yard + 3 3/8 inches or 39 inches approx
Price {{currencySymbol}}{{convertPrice(2.5) | number : 2}} / metre
Cord colours already in your cart